love god – love people - love life!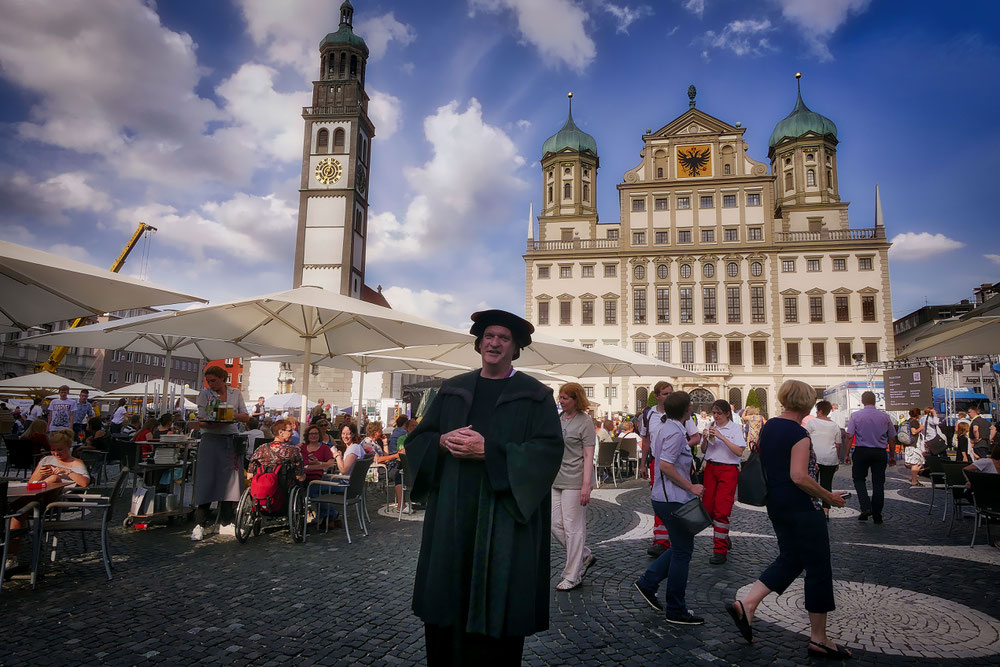 last saturday my church participated in a citywide downtown festival in augsburg. this year we celebrate 500 years martin luther – founder of a reformed church. today we are challenged again to give live in church a new expression – faith needs to be expressed through an authentic lifestyle – love god – love people – love life! 
letzten samstag beteiligte sich meine kirche an einem stadtweiten fest in der augsburger innenstadt. dieses jahr feiern wir 500 jähre martin luther – begründer einer reformierten kirche. heute sind wir wieder herausgefordert, kirchlichem leben einen neuen ausdruck zu verleihen – glaube zeigt sich durch einen authentischen lebensstil – liebe gott – liebe menschen – liebe das leben!